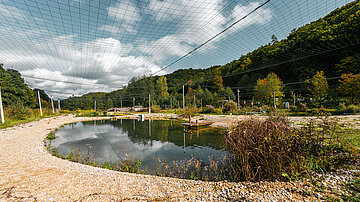 We protect
your fish farm.
Bird-protection systems for your fish farm
Your fish farm is your most-important asset.
We protect their value.
Do you want to protect your fish farm against bird attacks? Our innovative protective nets are the ideal solution.
Protection
Your most-important asset – your fish farm – is safe.
Service
Planning, implementation, and follow-up support – we can do it all.
Worry-free
With a minimum of bureaucratic effort.

Quality
Our protective systems are made of high-quality materials and are thus especially rugged.
Insurance
No damages = no disputes.
Individual
Our protective systems can be individually adjusted and perfected tailored to meet your needs.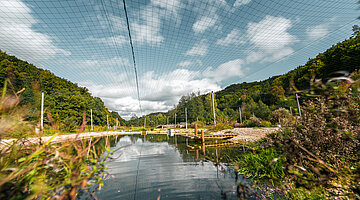 Our projects
Here is a selection of our protection systems.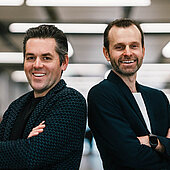 We would be delighted to provide you with personal consulting.
Emanuel Tamanini & Michael Gasser
Founders and executive managers
"I am only making this investment once. I want everything to be perfect."
Entrepreneur (Satteins, Austria)
"If only I had worked with frutop from the beginning, I would have saved myself a lot of time, money and nerves."
"TW Alhorn" (Emstek, Germany)
"I was involved throughout planning and implementation process. Great service!"
"Kundelfingerhof" (Schlatt, Switzerland)