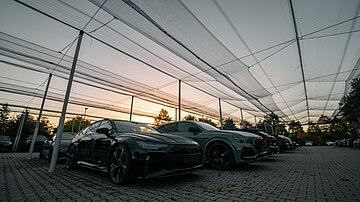 We protect
your car park.
Protection of your car park against adverse weather conditions
Your car park is your
most-important capital.
We protect its value.
Do you want to protect your motor park against hail and other adverse weather conditions? Our innovate hail-protection nets can withstand the most-extreme weather conditions.
Protection
Your most-valuable asset – your car park – is safe
Service
Planning, implementation, and follow-up support – we can do it all.
Worry-free
With a minimum of bureaucratic effort.
Success
A way to differentiate yourself from your competitors.
Insurance
No damages = no disputes.
Added value
Burnish your reputation with your customers!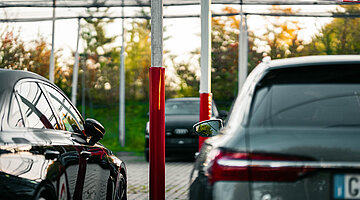 Our protective systems can be individually adjusted and perfected tailored to meet your needs.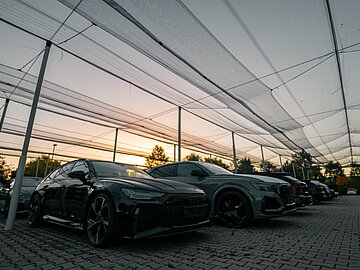 Is used to provide wide-scale coverage to achieve optimal, comprehensive protection from all sides, with support by columns. Can be implemented with minimum constructive changes and without installing a foundation.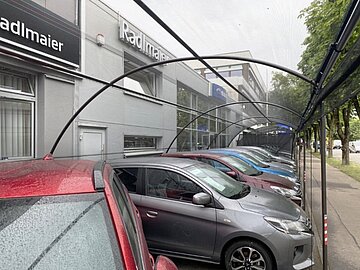 Is used to provide coverage for individual and multiple rows of motor vehicles. It's flexible, versatile, and self-supporting. Can be completely implemented without constructive changes in existing structures.
Our projects
Here is a selection of our protection systems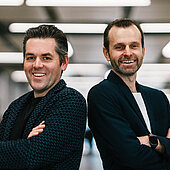 We would be delighted to provide you with personal consulting.
Emanuel Tamanini & Michael Gasser
Founders and executive managers
"Now I know what it's like to be calm during a thunderstorm."
Entrepreneur (Reutte, Austria)
"The weather is getting more and more unpredictable. That's why I'm very happy that my cars are well protected."
Executive manager "Autohaus Fink" (Kempten, Immenstadt, Oberstdorf, Germany)
"Not only am I happy with the results, my customers are too."
Executive manager "Neuss GmbH" (Immenstadt, Germany)