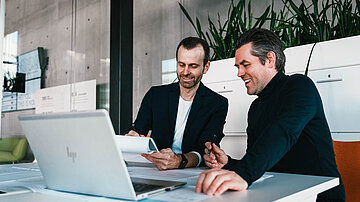 We are here for you.
Your protection is our top priority.
We are frutop.
A company with vision.
We have been providing our customers with the optimal protective systems meeting their needs since 2004. We are continuing to evolve and grow. This has enabled us to achieve the ideal combination of innovative and individual solutions. Our know-how is based on product developments, testing, and experience. Today, we offer our protective systems in the areas of car parks, fruit orchards, and fish farms.
As entrepreneurs, we understand how much energy, commitment, and capital must be invested in a successful business. When a company's assets are subject to unpredictable variables such as weather, everything is at risk. Our protective systems will ease your mind and calm your worries. Your assets are protected against adverse weather conditions.
The origins of frutop can be traced back to a small start-up company founded in a garage in the provincial capital of South Tyrol, Bozen / Bolzano. We, the founders and executive managers, have been friends since our youth. We attended the same school and had the same buddies. After completing our studies, we bumped into each other again and soon came to the realization: We both wanted to achieve something in the business sphere. We both had a connection to the apple-growing industry, had farmers in our circle of acquaintances, and were familiar with the special problems which they had to contend with – in South Tyrol, too: Hail and extreme weather can wipe out someone's existence in a matter of seconds. This led to our founding a business specializing in hail-protection nets in the year 2004.
Read more
In searching for the best hail protection, we made rapid advances and evolved quickly. The start-up garage was replaced with a large office. The two-man team grew and our workforce soon consisted of an entire team. And our initial successes were followed by tremendous growth in know-how and extensive experience. We never stopped experimenting with better solutions and have developed innovative products. In 2009, we landed our first experience abroad with the completion of a very successful project in Greece. Only a year later, we were recognized as one of the most-innovative companies in South Tyrol and presented with the "TIS Innovation Award." In 2015, we launched our first large-scale project in Asia. We diversified into new sectors and areas. Soon, our frutop protective systems were gaining a reputation in the area of fish farming, where they were used as anti-bird protection. In recent years, we also expanded our activities to include the protection of car parks. Today, with our tailor-made installations – suited to the individual needs of our customers – we have become a full-service company specializing in car parks, fruit orchards, and fish farms. That means: The protection we provide all comes from a single source. Our strengths are: professional consulting, tailor-made solutions, and customer-oriented service. Our motto is: We protect our customers' assets. Our slogan is: We protect your values.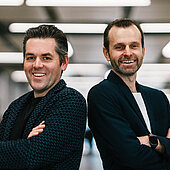 We would be delighted to provide you with personal consulting.
Emanuel Tamanini & Michael Gasser
Founders and executive managers
"If only I had worked with frutop from the beginning, I would have saved myself a lot of time, money and nerves."
"TW Alhorn" (Emstek, Germany)
"I was involved throughout planning and implementation process. Great service!"
"Kundelfingerhof" (Schlatt, Switzerland)
"The best investment that I've made in a long time."
Operations Manager "Manincor" (South Tyrol)
"Not only am I happy with the results, my customers are too."
Executive manager "Neuss GmbH" (Immenstadt, Germany)
"Now I know what it's like to be calm during a thunderstorm."
Entrepreneur (Reutte, Austria)
"The weather is getting more and more unpredictable. That's why I'm very happy that my cars are well protected."
Executive manager "Autohaus Fink" (Kempten, Immenstadt, Oberstdorf, Germany)
"Thanks to the personal support I was able to find an individual solution for my cherry trees."
Agriculturist (Uhwiesen, Switzerland)
"I can call up frutop any time I need to – in case a special issue arises later on."
Agriculturist (Scharten, Austria)
"I am only making this investment once. I want everything to be perfect."
Entrepreneur (Satteins, Austria)